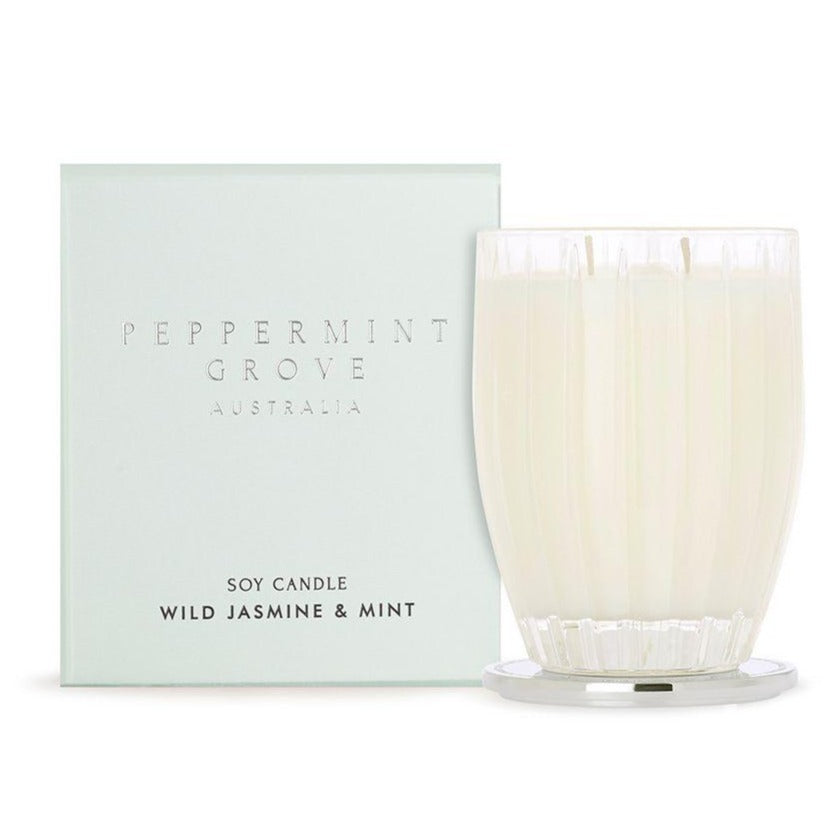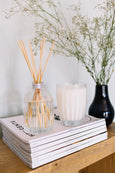 Peppermint Grove Wild Jasmine & Mint Candle 350g
$44.95 AUD
This stunning white floral fragrance is reminiscent of the magnificent century old private gardens found within the Southern Highlands and majestic Blue Mountains. Classic and sophisticated.

Fragrance Family: Floral

Top note is mint, middle notes are jasmine, lily and orange flower; base notes are eucalyptus and cedarwood.

Our fragrant soy candles are handmade using high-quality Australian fragrances. They are poured in our highly polished custom-designed glass and feature a polished silver lid that also acts as a protective barrier for surfaces.
SKU: 22432
Related products