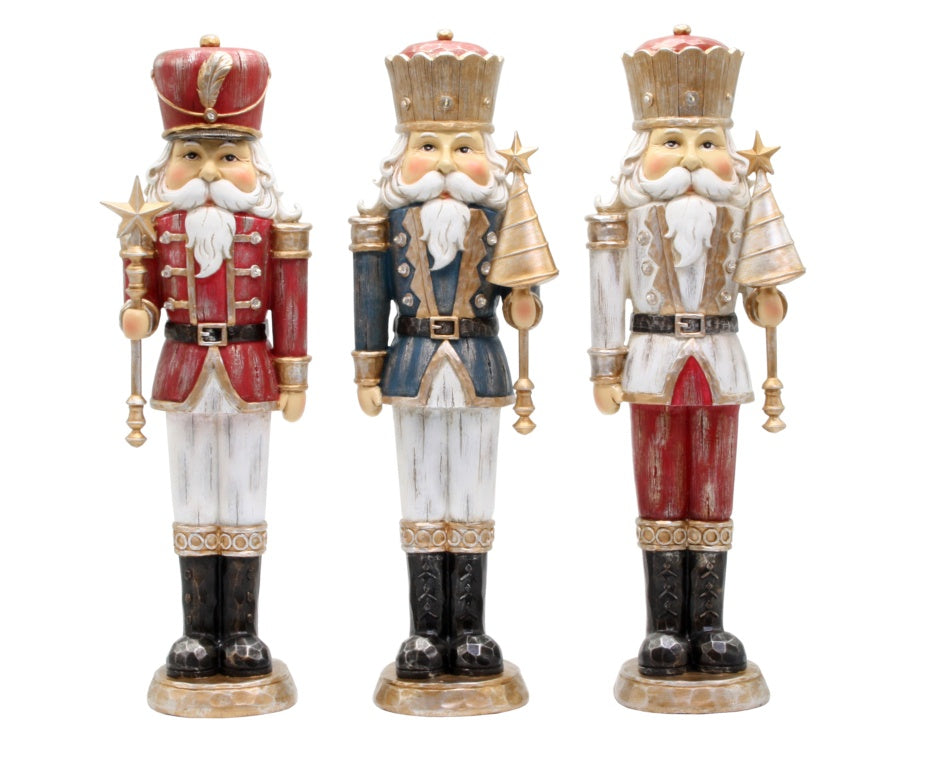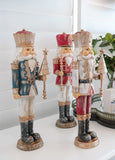 Resin Nutcracker 3 Assorted
$126.95 AUD
Nutcracker dolls (also known as Christmas nutcrackers) are decorative nutcracker figurines most commonly made to resemble a toy soldier. In German tradition, the dolls are symbols of good luck, frightening away malevolent spirits.
These nutcrackers have lights as the buttons on the front of their jacket, and also on their hat. 
* Batteries included
* An attractive decoration, choose from red, blue or white jacket. 
Measurements: 47cm Height 

SKU: 45814




Related products