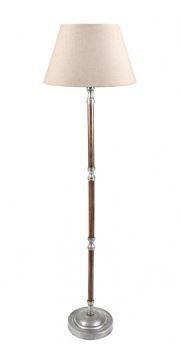 Brunswick Floor Lamp Antq Silver/Timber
$589.00 AUD
Featuring the impeccable class of dark stained wood contrasted with polished steel, an undeniable sense of acclaim will be delivered to your home or office. Further attention to detail accentuates the merit of the Brunswick with ornate steel detailing and a sleek, slender frame.
* Natural linen shade included.
* Globe type: B22 max 60w x1
Measurements: 25cm Diam x 140cm H.
SKU: 11948
Related products