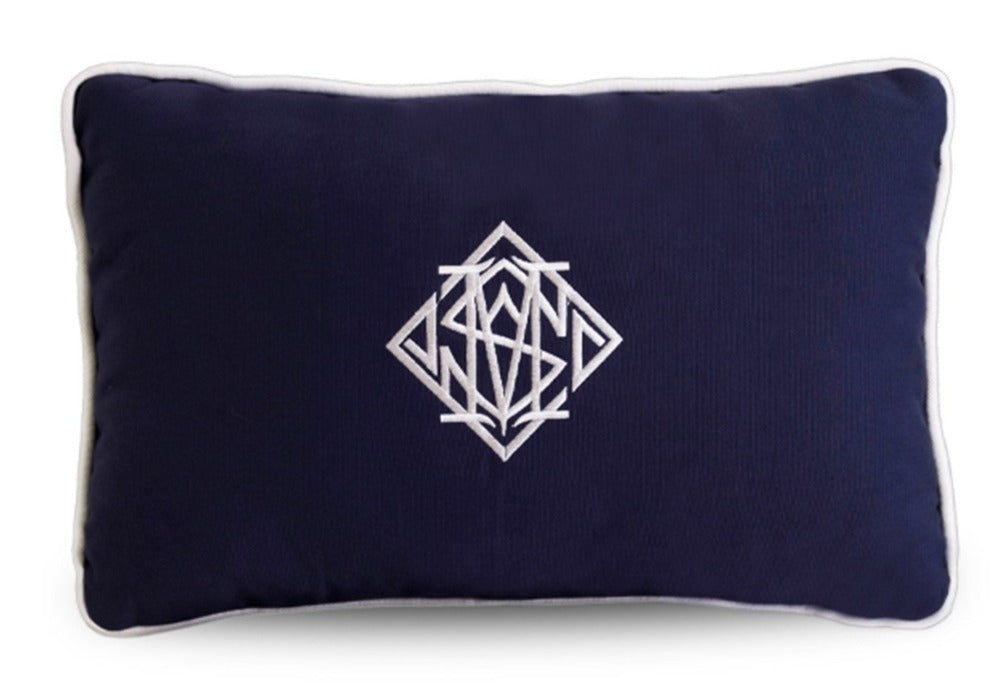 Diamond Monogram Navy Lumbar Cushion
$132.00 AUD
A traditional and truly timeless monogrammed cushion by Stuart Membery Home Collection. Monogram embroidered on a thick navy cotton canvas.
* Hidden zipper detail
* Fabric: 100% Cotton Canvas
* Insert sold separately 
* Care Instructions: We recommend dry cleaning as the best way to take care of all fabrics & finished goods. if you do wash, please do so with cool water, non-bleach, mild detergent & line dry. Some fabrics run the risk of fading if you wash them, so please take care with these products.
Measurements: 42cm W x 28cm H 
SKU: 29963
Related products