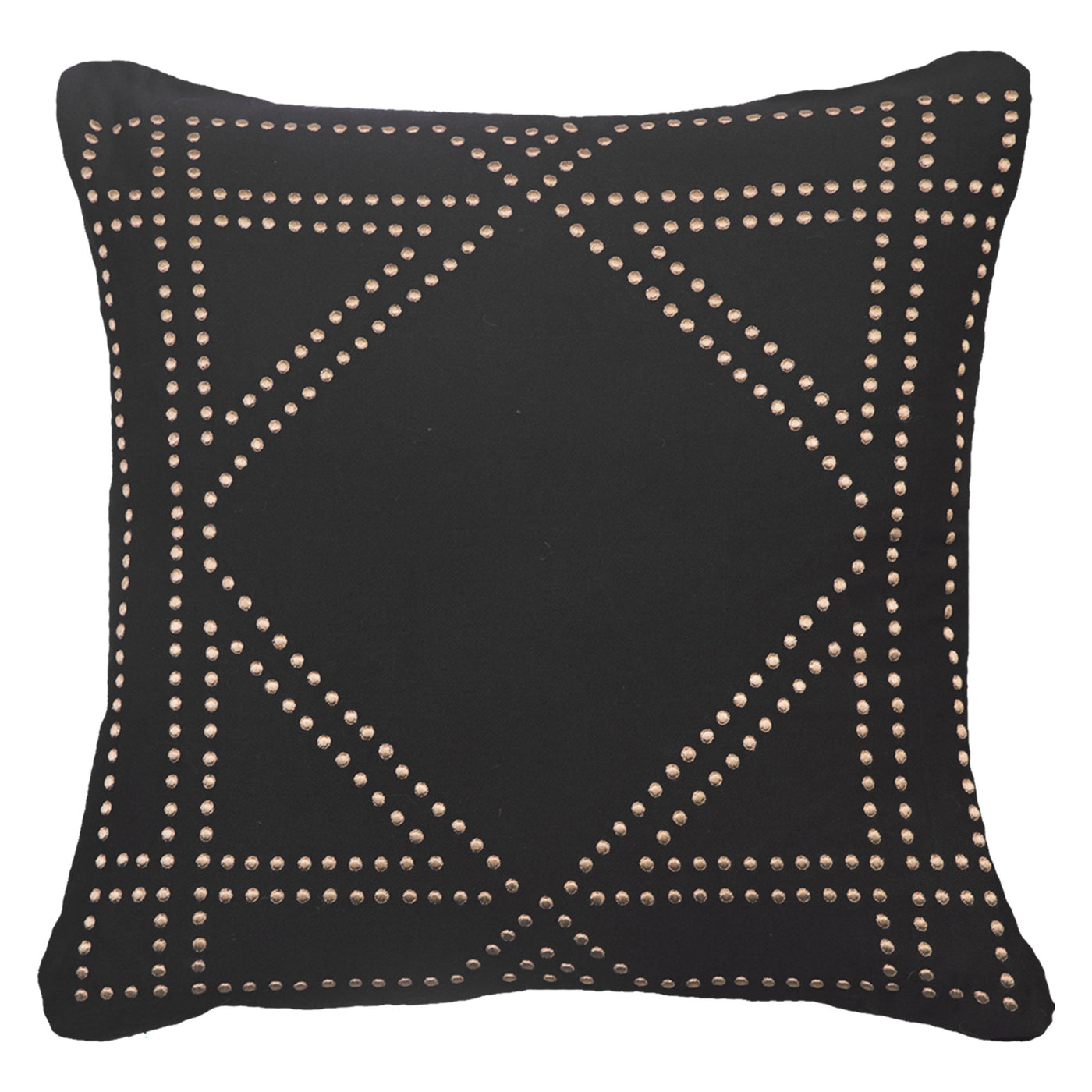 Dot Frame Black Cushion 55cm
$178.00 AUD
The Dot Frame - This Satin embroidered Lounge cushion is made with exceptional attention to detail. Each embroidered cushion adds subtle texture and a Classic modern, Coastal Hamptons or Nautical feel to your space.
The Dot Frame cushion is available in 3 colour options including Navy,  white and black cotton base fabric all with hand embroidered details, ideal for a sofa or bed.  It is part of the Bandhini Dot Embroidery series.
Each Bandhini cushion comes with a feather insert for a comfortable cushion that sits beautifully. They are all French seamed and come with coconut buttons, with a spare in the seam.
Measurements: 55 x 55cm 
SKU: 36413
Related products