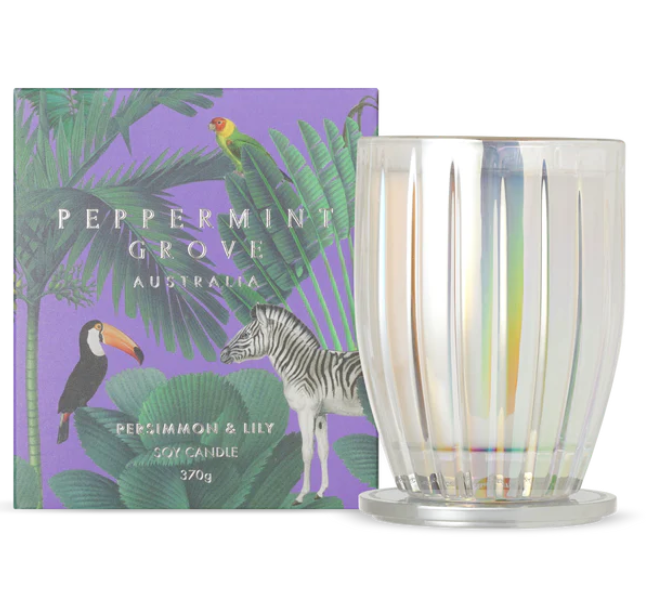 Peppermint Grove Persimmon & Lily Soy Candle 350g
$44.95 AUD
Fun, festive and refreshingly fruity; this fragrance combines the sweet, juicy notes of sun ripened persimmon with the soft, delicate blooms of the purple lily flower - the ultimate combination of floral and fruity.
A statement piece of décor, these limited editions are hand-poured in holographic vessels and packaged in tropical-inspired boxes.
Top notes are persimmon, grapefruit and bergamot; middle notes are cassis and lily-of-the-valley; base notes are vanilla and musk.
Fragrance Family: Fruity

SKU: 42029


Related products