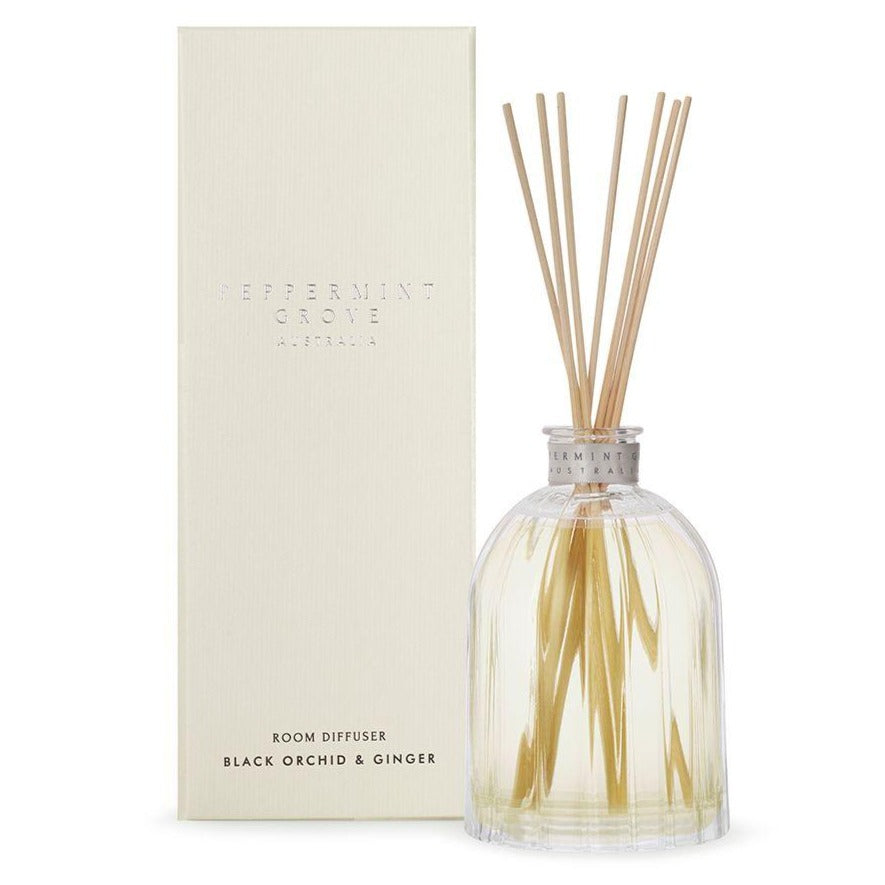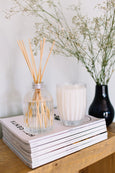 Peppermint Grove Black Orchid & Ginger Diffuser 350mL
$49.95 AUD
Dive into the tranquil and seductive natural infinity pools of Kakadu and be captivated by the wild ginger that surrounds them with there hot pink flowers; this exquisite fragrance is both soothing and relaxing.
Fragrance Family: Oriental

Top notes are ginger and cardamom; middle notes are orchid, jasmine and rose; base notes are patchouli, black amber and sandalwood.

Our fragrant room diffusers are handmade in our highly polished custom-designed glass. Flip the reeds as often or as little as you like.
SKU: 22441
Related products