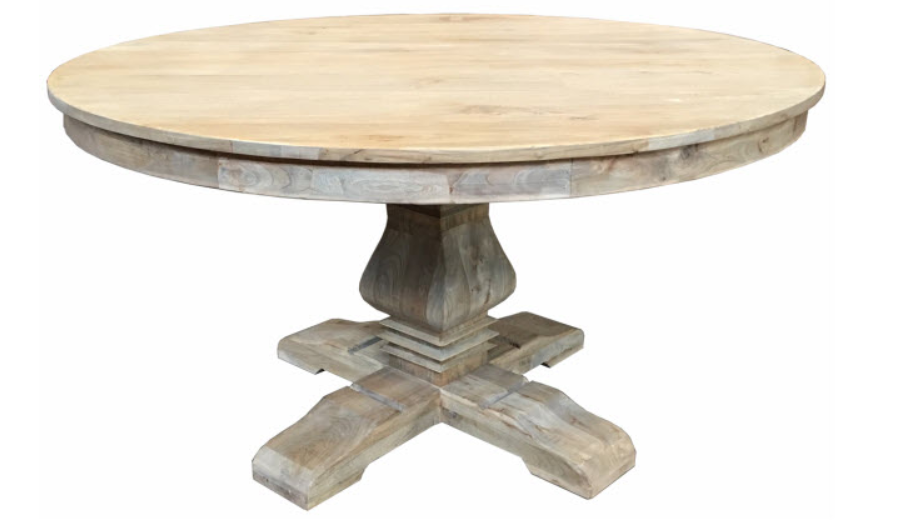 Venice Dining Table Round
$2,099.00 AUD
A little bit rustic and relaxed, a little bit elegant.
Made from reclaimed elm, each table has an individual character. 
* Assembly required. 
* Always use coasters/placemats, as this will help protect the timber and finish of the product. Hot/cold items must never be placed directly on the items, as the heat can cause damage to the timber/finish, same goes for condensation for cold items.
* Spills should be wiped up quickly as possible.
* Cleaning to be done with a lightly damp cloth only, no chemicals, as this can affect the timber/finish.
Measurements: 120cm Diam x 76cm H 
SKU: 22911



Related products